2020 Calendar: celebrate 50 years with us!
Receive one free when you join.
Ordering offline? Use this form.
| | |
| --- | --- |
| Scientific Name: | Strix occidentalis |
| Population Status: | Near Threatened |
| Body Length: | 16-19 in (40-48 cm) |
| Wingspan: | 3.5 ft (1 m) |
| Weight: | 1-2 lbs (0.5 -1 kg) |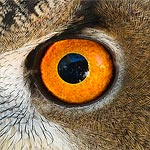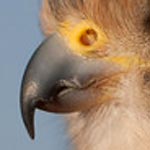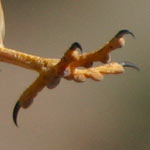 Did you know?
According to the Cornell Lab of Ornithology, the oldest wild Spotted Owl on record was a female that was recaptured in 2006. Thanks to her leg band, biologists were able to identify her as a young owl that had been banded in 1988. She was estimated to be 21 years old!
The Spotted Owl is one of the few owl species that has dark eyes. Most other owls have yellow or orange/red eyes.
In one study that took place in the coniferous forests of Oregon, biologists discovered that over sixy percent of Northern Spotted Owl nests sites were in trees over 120 years old.
---
Photos needed! If you are a photographer and would be willing to donate photos of for use on this site, please email us.