Golden Eagle
Scientific Name:

Aquila chrysaetos

Population Status:

Lower Risk

Body Length:

30-40in (76-101cm)

Wingspan:

6.5 to 7.5 ft (1.9-2.2m)

Weight:

7-13lbs (3-6 kg)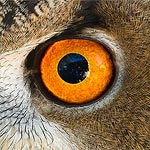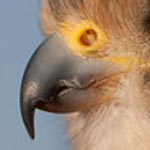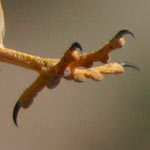 ---
Research Resources
Did you know?
The Golden Eagle is the national bird of Mexico.
In Mongolia, Golden Eagles are still used in the sport of falconry. Eagles are used to hunt prey, including rabbits and even wolves.
Some Golden Eagles eat tortoises. Because a tortoise shell is too hard to break into, the eagles carry the tortoises in their talons and fly high into the sky. Once over a rocky outcrop, they drop the tortoise and its shell breaks open, providing easy access to the meat inside.
---
Photo gallery