Thank you for your interest in volunteering with The Peregrine Fund!


Our amazing volunteers all share a love and concern for the conservation of nature though their backgrounds, interests, occupations, and ages greatly differ. Volunteers support The Peregrine Fund by contributing their time and talents to the organization in a variety of positions and are a crucial part of our mission: to restore rare species through captive breeding and releases, improve capacity for local conservation, conduct scientific research and environmental education, and conserve habitat.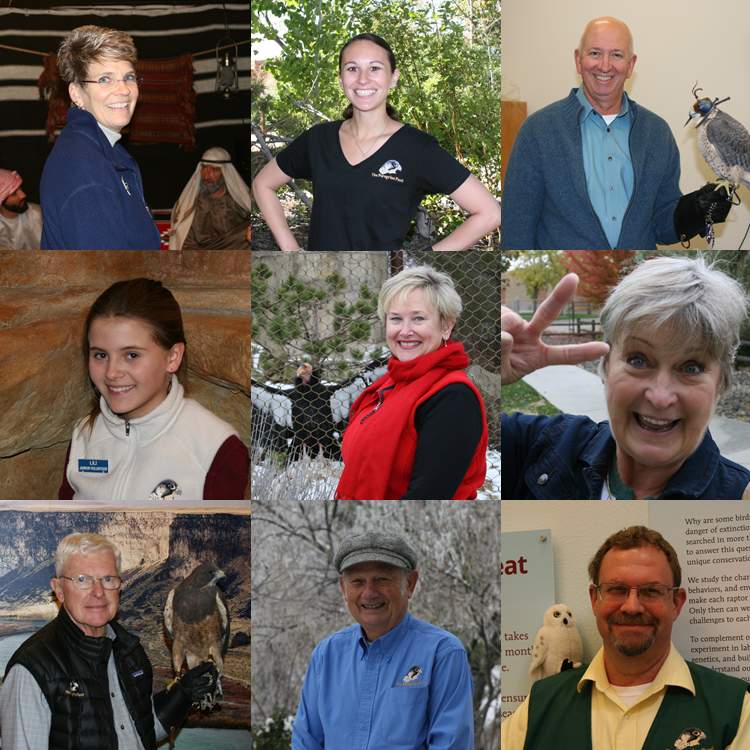 Volunteers primarily serve as Gift Shop Ambassadors, Docents, and Tour Guides at our World Center for Birds of Prey, Boise though we are looking to expand volunteer engagement in other areas of our organization.
Click here to complete a volunteer application.
Under 18?
We are currently recruiting for Raptor High, our summer youth volunteer program which focuses on high school students teaching raptor biology and ecology to our guests who visit from all over the world!
Click here to learn more and apply online.
For more information, contact:
Volunteer Coordinator
Main Phone:
208-362-8687
Direct Phone:
208-362-8262
Email:
gordon.jessica@peregrinefund.org
Country:
USA
Conservation Project Volunteer Opportunities
Ridgway's Hawk Conservation: Hack site attendant and Field Study Volunteer
See details at peregrinefund.org/job-display/27