2020 Calendar: celebrate 50 years with us!
Receive one free when you join.
Ordering offline? Use this form.
| | |
| --- | --- |
| Scientific Name: | Aquila audax |
| Population Status: | Least Concern |
| Body Length: | 32-42 in (81-106cm) |
| Wingspan: | 6-7.7ft (182-232cm) |
| Weight: | 4.4-12lbs (2-5.7kg) |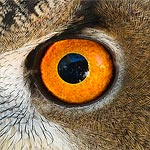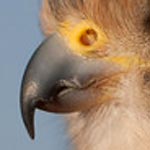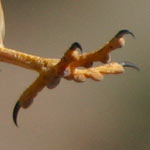 ---
Research Resources
Did you know?
The Wedge-tailed Eagle is Australia's largest eagle
The Wedge-tailed Eagle has been known to attack UAV's (unmanned aerial vehicles) or drones - much to the dismay of mining companies using these drones for surveying purposes. It has also been documented attacking hang-gliders and paragliders.
The Wedge-tailed Eagle is the official symbol of Australia's Northern Territory
The Wedge-tailed Eagle can live to be around 40 years old.
---
Photos needed! If you are a photographer and would be willing to donate photos of for use on this site, please email us.