Secretarybird
Scientific Name:

Sagittarius serpentarius

Population Status:

Vulnerable

Body Length:

4-5 feet (1.2-1.5 m)

Wingspan:

7 feet (2 m)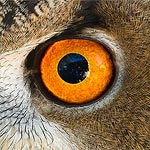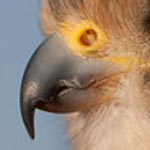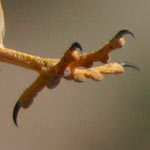 ---
Research Resources
Did you know?
Secretarybirds have the longest legs of any bird of prey and must bend them in a crouch to feed or drink.
Similar to serpent eagles like Bateleurs, their lower legs have heavy scales that may protect them while walking through the brush or when attacking their prey.
Secretarybirds are related to other Accipiters, but they are the one and only member of the family Sagittariidae.
---
Photo gallery