Because conservation hinges on scientific rigor, we seek out and encourage the kind of peer-reviewed, published work taught by universities—but that level of education is not easily accessible to everyone.
Higher education is at the very root of The Peregrine Fund; in fact, Cornell University was our first home, established in a breeding barn by Professor Tom Cade when he joined the faculty there in 1970. Academic rigor informs every one of our strategies, and like all teachers we look for opportunities to nurture students' curiosity, resourcefulness, and connection to a global community.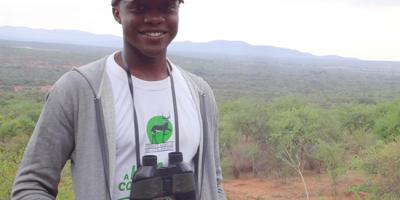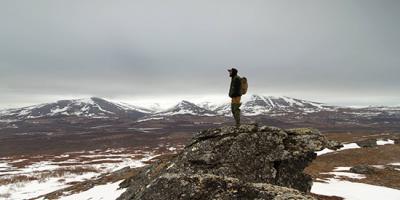 David Anderson
Our projects provide invaluable experience for motivated students. In Pakistan, student Jamshed Chaudry has witnessed first-hand the catastrophic decline of the region's vulture species and participated in the recovery efforts. In Kenya, Washington Wachira studied Crowned Eagles and spoke at the prestigious TED Global Platform on his love of birds. In Argentina, Amira Salom based her thesis on interviews with local people about their perceptions of birds of prey.
With our guidance, students turn field experiences into career-changing results: Dr. Lily-Arison René de Roland was our very first master's-level student in Madagascar and has since completed doctorate and post-doctorate work, received recognition as a Disney Conservation Hero, and serves now as National Director of our Madagascar project. Dr. Hernan Vargas, director of our Neotropical Science and Student Education program, started with limited opportunities in the Galapagos Islands and got his "big break" with a Peregrine Fund grant to study raptor biology at Boise State University. He now directs the studies of dozens of students throughout Central and South America. With our support,  Nyamba Batbayar studied raptor biology at Boise State University and went home to found the Wildlife Science and Conservation Center of Mongolia.
Most students we assist go on to influential positions in their home countries, serving in wildlife management, government agencies, and other non-profits. As local residents, they can navigate cultural norms that might present obstacles to a foreigner. When conservation crises occur, these in-country partners are trained and ready to respond.
Our students are so valuable to the future of raptors that we've formalized our mentoring plans with one audacious goal: to establish a raptor biologist in every country in the world.
We're focusing on Africa and South America because of their fast-growing economies and high demand for education. Threats to raptors and other biodiversity are rapidly increasing on both continents, meaning our students' impact is likely to be significant and long-lasting.
Curious about conservation? Stay in touch!