2020 Calendar: celebrate 50 years with us!
Receive one free when you join.
Ordering offline? Use this form.
| | |
| --- | --- |
| Scientific Name: | Buteo albonotatus |
| Population Status: | Least Concern |
| Body Length: | 17.7-22.1 in (45-56 cm) |
| Wingspan: | 46.9-55.1 in (119-140 cm) |
| Weight: | 4.2-4.9 oz (119-140 g) |
Conservation Projects
---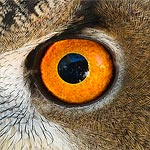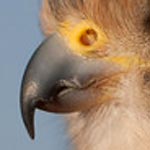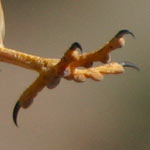 ---
Research Resources
Did you know?
Like some bird species are want to do, Zone-tailed Hawks occasionally wander out of their "expected" range and end up in some unlikely places. One traveled so far out of its range, it ended up in Novia Scotia, Canada!
The Zone-tailed Hawk copies the dihedral "wobbly" flight of the Turkey Vulture - a bird that scavenges rather than hunts its food. Scientists believe the hawks mimic the vulture's flight pattern in order to fool their prey, to be able to get closer to it before attacking.
The Zone-tailed Hawk is also known as the Zone-tailed Buzzard.
---
Photos needed! If you are a photographer and would be willing to donate photos of for use on this site, please email us.