2020 Calendar: celebrate 50 years with us!
Receive one free when you join.
Ordering offline? Use this form.
Scientific Name:

Glaucidium gnoma

Population Status:

Least Concern

Body Length:

15-17 cm (6-7 in)

Wingspan:

30 cm (12 in)

Weight:

56 g (2 oz)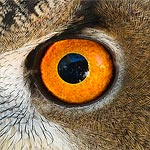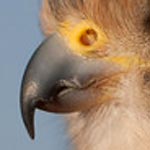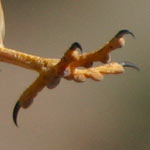 Did you know?
Unlike most other birds of prey, such as hawks, falcons, and eagles, owls do not have crops, which are an expandable part of the esophagus where extra food can be stored. Therefore, owls will cache or store uneaten prey in a hiding place so they can eat it at a later date. This is especially important for small, high-energy species that must eat frequently.
Since Northern Pygmy-Owls are active during daylight, they rely more heavily on their sight and less on their hearing, than many other owl species. As a result, they did not develop the good hearing, silent flight, and exceptional night vision that nocturnal owls have.
---
Photo gallery
Photos needed! If you are a photographer and would be willing to donate photos of for use on this site, please email us.