2020 Calendar: celebrate 50 years with us!
Receive one free when you join.
Ordering offline? Use this form.
| | |
| --- | --- |
| Scientific Name: | Accipiter gularis |
| Population Status: | Least Concern |
| Body Length: | 7.8-11.8 in (20-30cm) |
| Wingspan: | 18-22in (46-58cm) |
| Weight: | 2.9-6.8oz (85-193g) |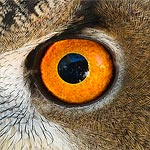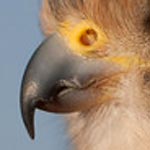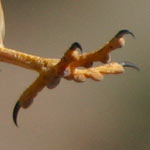 ---
Research Resources
Did you know?
Azure-winged Magpies often choose to build their nests near a nesting pair of Japanese Sparrowhawks, to take advantage of the defensive behavior of the sparrowhawks!
Scientists estimate that a pair of Japanese Sparrowhawks would need to catch close to 350 small birds during breeding season, in order to successfully raise their young!
It wasn't until that 1980's that Japanese Sparrowhawks took to breeding regularly in residential areas in Japan. Though scientists aren't exactly sure why they decided to move closer to humans, but it is likely because there are good nesting spots and lots of songbirds to feed on.
---
Photos needed! If you are a photographer and would be willing to donate photos of for use on this site, please email us.