2020 Calendar: celebrate 50 years with us!
Receive one free when you join.
Ordering offline? Use this form.
| | |
| --- | --- |
| Scientific Name: | Caracara lutosus |
| Population Status: | Extinct |
| Body Length: | Unknown |
| Wingspan: | Unknown |
| Weight: | Unknown |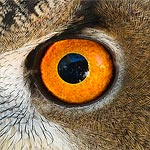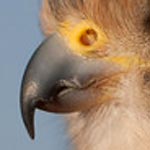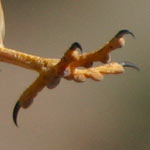 ---
Research Resources
Did you know?
Humans deliberately (which means on purpose) killed - by shooting or poisoning - all of the Guadalupe Caracaras.
In 1897 it was reported that a fisherman trapped several Guadalupe Caracaras and brought them to the U.S.A. alive. Apparently, he was trying to sell them but no one could afford the high prices he was demanding. All of these individuals died with a short time.
Though the literature suggests that at one point people had collected eggs from Guadalupe Caracara nests, no documentation exists which sheds light on the type of nest it used, the number of eggs it laid, or any other information regarding breeding behavior.
---
Photos needed! If you are a photographer and would be willing to donate photos of for use on this site, please email us.