Short-eared Owl

| | |
| --- | --- |
| Scientific Name: | Asio flammeus |
| Population Status: | Least Concern |
| Body Length: | 15 inches |
| Wingspan: | 3 to 3-1/2 feet |
| Weight: | 7-17 ounces |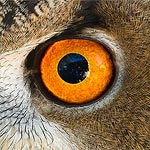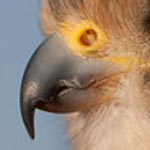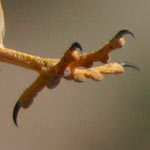 Did you know?
Short-eared Owls have an uncanny ability to find areas with high prey concentrations. They gather in large numbers at these sites and may nest there instead of returning to their traditional nest sites.
The male's courtship flight includes audible wing clapping.
Owls that are more active during the day, like Snowy Owls, Burrowing Owls, and Short-eared Owls, tend to have more noticeable color differences between the sexes, although it is usually subtle. This is known as sexual dimorphism.
---
Photo gallery