Northern Goshawk
| | |
| --- | --- |
| Scientific Name: | Accipiter gentilis |
| Population Status: | Least Concern |
| Body Length: | 19-27in (48-68.5cm) |
| Wingspan: | 3-4ft. (1-1.2m) |
| Weight: | 1-3.5lbs (0.45-1.5kg) |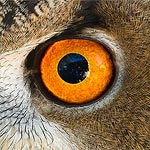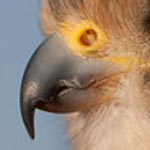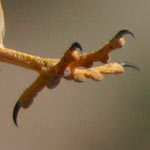 ---
Research Resources
Did you know?
Northern Goshawks have been prized for many centuries as falconry birds, mainly for their fast flying skills and fearless hunting.
These hawks frequently reuse the same nest for many years. If they do not use the same nest, they generally breed in the same area.
The Northern Goshawk is North America's largest accipter.
---
Photo gallery