View your favorites!
The ​Raptors at Risk photo exhibition was a fierce competition this year, with our judges accepting only 145 out of 441 entries. See the best of the best ​in both categories: Purely Raptors and Raptors Plus. We congratulate all our entrants, especially the prizewinners featured here, plus our Raptors at Risk Award winner, Wei Fu, whose photo graces the cover of our 2018 Birds of Prey Calendar. See it and order here!
is for entries without human elements — power lines, people, falconry gear, etc. — and only minimal retouching is allowed.
Gold Medal and $500 award: Dany Chan, "Hostility 110"
Silver Medal and $250 award: Vittorio Ricci, "Aerial games"
Bronze Medal and $100 award: Jim Shane, "Extreme Preen"
Honorable Mention and $50 award:
Percy Mitchell, "Cape Vulture Approach"
Munir Virani, "Brahminy Kite"
Hayley Crews, "Burrowing Owl Eating Stink Bug"

is our "anything-goes" division: any subject matter can be included as long as a raptor is in the picture, and editing is unlimited.
Gold Medal and $500 award: Judi Dressler, "Barn Owl Landing-1"
Silver Medal and $250 award: Ryan von Linden, "Great Gray in the Storm"
Bronze Medal and $100 award: Rob Palmer, "Goshawk and Sharptail Grouse"
Honorable Mention and $50 award:
Jim Shane, "Air Mouse"
Wei Tang, "Flying Eagle with Ice-Snow"
Jackie Klieger, "Western Screech Owl"
---
Our judges
Max Burke (Meridian, Idaho) has photographed birds and other wildlife as an interested wildlife and open photographer for years. He has been doing competitive photography for over 30 years as a member of the Photographic Society of America. Max received recognition for his contributions to photography and photographers with an APSA (Associate Photographic Society of America) recognition in 2015. He was the Photographic Society of America Conference Print Chair for Nature Prints for the 2008 and 2009 exhibition years, which includes bird and wildlife images as the most popular entrants. He was one of the Judges for The Peregrine Fund competition in 2015.

Paul Spurling (Caldwell, Idaho) is an avid photographer and outdoorsman as well as the Senior Software Developer and Director of Technology for The Peregrine Fund. His photos have been published on numerous websites and in a children's book, a birding field guide, and an Idaho Fish & Game regulations booklet. When he's not maintaining and expanding The Peregrine Fund's considerable technology and internet assets, Paul enjoys hunting, fishing, and hiking in the mountains of central Idaho.

Dale E. Toweill (Boise, Idaho) is a professional wildlife biologist and manager with 34 years of wildlife management experience, 28 of those with the Idaho Department of Fish and Game. He holds numerous professional degrees, including a doctorate in Fisheries and Wildlife Management from Oregon State University, and is recognized as a Certified Wildlife Biologist by The Wildlife Society. Dale is also an avid outdoor writer and photographer who has had hundreds of photographs of wildlife and travel published in books and magazine articles.
---
Our 2018 Exhibition will accept entries May 1 – June 10.
Check here in March for more details!
---
2017 Raptors at Risk Results:
441 images submitted | 145 accepted
70+ species | over $1,800 raised for conservation
93 entrants from 14 countries
---
Download the exhibition catalog.
---
We thank our sponsor, Vortex, as well as volunteers from the non-profit Boise Camera Club.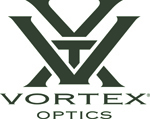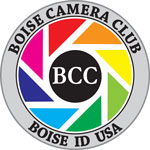 ---