David Anderson Ph.D.
Director - Gyrfalcon Conservation Project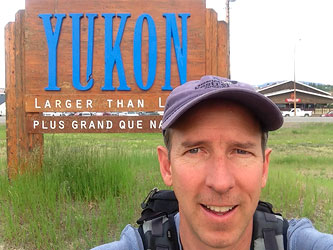 David holds degrees in Wildlife Management (B.S., Humboldt State University), Raptor Biology (M.S., Boise State University), and Biology (Ph.D., Louisiana State University). He worked many years in Central America, first as a Peace Corps Volunteer, and later as a research biologist on birds and conservation of protected areas in developing countries. Some of his more exciting work has been done in the canopy of the tropical rainforest, where he climbed to heights of over 150 feet to study raptors and other birds. His expertise is in the structure and function of ecological communities and avian assemblages (put another way, why certain species of plants and animals live in some places and not in others, how they interact, and what factors of the climate and environment determine these relationships).
David worked briefly for The Peregrine Fund in 1999 studying raptors in the Tawahka Asagni Biosphere Reserve, Honduras. He joined The Peregrine Fund full time in 2012 as Director of the Gyrfalcon Conservation Project and Tundra Conservation Network. He formerly worked for the Idaho Department of Fish and Game, Boise State University, and numerous state and federal wildlife agencies as a seasonal employee. He loves studying birds and teaching and mentoring students for a career.