2020 Calendar: celebrate 50 years with us!
Receive one free when you join.
Ordering offline? Use this form.
| | |
| --- | --- |
| Scientific Name: | Trigonoceps occipitalis |
| Population Status: | Critically Endangered |
| Body Length: | 28–33 in (72–85 cm) |
| Wingspan: | 81–91 in (207–230 cm) |
| Weight: | 8.8-10 lb (4-4.7 kg) |
Conservation Projects
---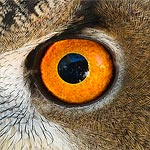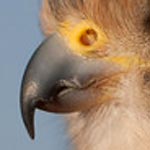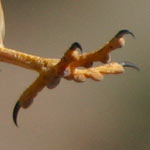 ---
Research Resources
Did you know?
The White-headed Vulture is monospecific - this means it is the only species within its genus, Trigonoceps. However, some scientists believe it should be merged with other vulture species into the genus Aegypius. Until this happens, the White-headed Vulture will continue to share this distinction with a few other birds of prey, including the Osprey, which is the only species in the family Pandionidae.
Not only do male and female White-headed Vultures exhibit a difference in plumage, but wing patterns of birds of the same sex are varied enough that scientists are sometimes able to recognize individual vultures in the field.
Scientists have documented that the White-headed Vulture's distribution closely follows that of their favorite nesting tree - the Baobab (Adansonia digitata).
---
Photos needed! If you are a photographer and would be willing to donate photos of for use on this site, please email us.