2020 Calendar: celebrate 50 years with us!
Receive one free when you join.
Ordering offline? Use this form.
| | |
| --- | --- |
| Scientific Name: | Nisaetus bartelsi |
| Population Status: | Endangered |
| Body Length: | 22-23in (56-60cm) |
| Wingspan: | 43-51in (110-130cm) |
| Weight: | data deficient |
Conservation Projects
---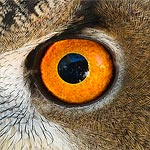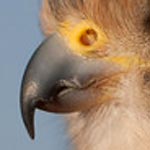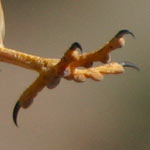 ---
Research Resources
Did you know?
In 1993, Indonesia declared the Javan Hawk-eagle as their "National Rare/Precious Animal".
The genus of the Javan Hawk-eagle used to be Spizaetus, just like the Ornate, Black, and Black and White Hawk-eagles, which are found in the nootropics. However, scientists have since discovered that the genetic makeup of the Javan Hawk-eagle is different and therefore it belongs under a different genus - Nisaetus.
---
Photos needed! If you are a photographer and would be willing to donate photos of for use on this site, please email us.