2020 Calendar: celebrate 50 years with us!
Receive one free when you join.
Ordering offline? Use this form.
| | |
| --- | --- |
| Scientific Name: | Clanga hastata |
| Population Status: | Vulnerable |
| Body Length: | 23 in (60 cm) |
| Wingspan: | 59 in (150 cm) |
| Weight: | |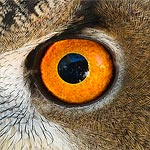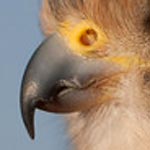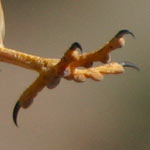 ---
Research Resources
Did you know?
The Indian Spotted Eagle was once considered to be a subspecies of the Lesser Spotted Eagle. It wasn't considered a separate species until a researcher named Parry made a case in 2002.
The Indian Spotted Eagle is believed to have the widest mouth of any other spotted eagle!
Though there have been reports of 2 eggs laid in a single clutch, scientists have yet to observe two chicks in a nest. Though more research is needed, one explanation could be that the bigger, stronger chick kills its sibling in the nest. This is known as siblicide.
The Indian Spotted Eagle is also known as the Long-legged Eagle.
---
Photos needed! If you are a photographer and would be willing to donate photos of for use on this site, please email us.