2020 Calendar: celebrate 50 years with us!
Receive one free when you join.
Ordering offline? Use this form.
| | |
| --- | --- |
| Scientific Name: | Nisaetus floris |
| Population Status: | Critically Endangered |
| Body Length: | 30–31in (75–79cm) |
| Wingspan: | data deficient |
| Weight: | data deficient |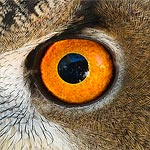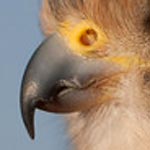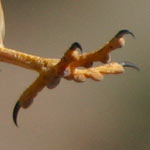 ---
Research Resources
Did you know?
Unlike with most other hawk-eagle species where juveniles and adults look quite different from each other, the juvenile and adult plumages of the Flores Hawk-eagle are nearly identical.
Many field guides have mistakenly depicted adult Flores Hawk-eagles with brown heads. This is because this species was once confused with juvenile Changeable Hawk-eagles!
---
Photos needed! If you are a photographer and would be willing to donate photos of for use on this site, please email us.