In Memoriam: Steven P. Thompson
1953 – 2018
Chairman Emeritus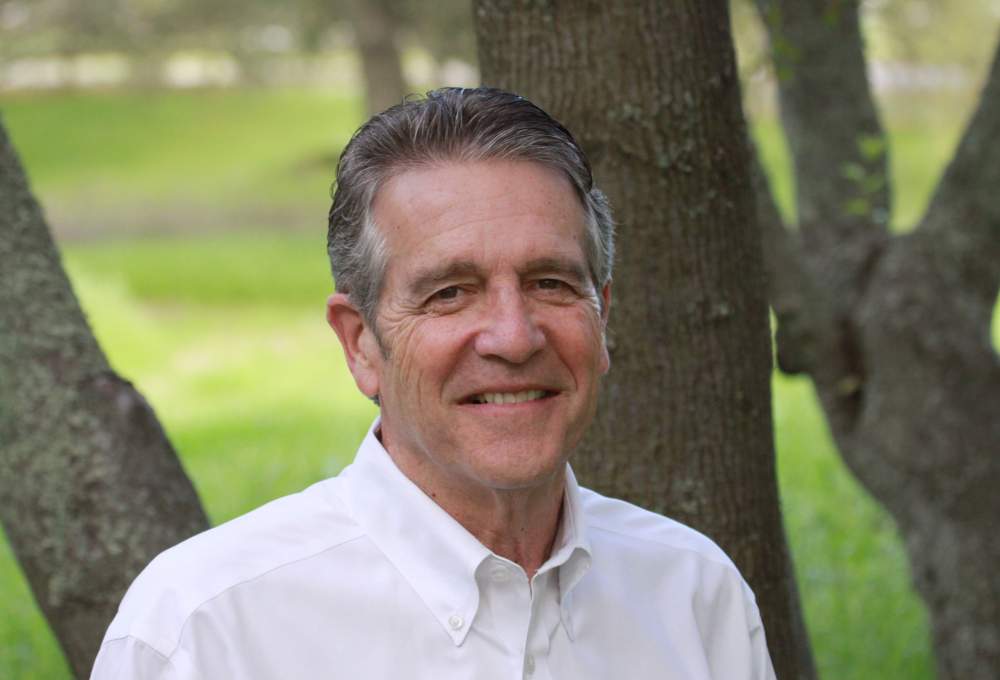 Former Chairman of the Board and good friend of The Peregrine Fund, Steve Thompson, passed away on November 4, 2018 at his home in Granite Bay, California. Steve joined The Peregrine Fund Board in 2008 and served as Chair of the Nominating Committee, Vice Chair, and Chairman of the Board.
Steve joined The Peregrine Fund after working with our biologists to reintroduce Aplomado Falcons to the Laguna Atascosa National Wildlife Refuge in South Texas. Peregrine Fund Board Chairman Emeritus, Lee Bass commented, "I don't know anybody who has accomplished more conservation than Steve. He did a great job to make conservation work for people by putting together partnerships that nobody thought possible."
He was 65 years old. Born in Hawthorn, NV, to Leal and Paul Thompson, Steve was raised in Lake Tahoe, San Jose, and Sacramento, where he attended Rio Americano High School. Steve married classmate Renee Moffett in 1973, and together they moved to Arcata, CA, where Steve attended Humboldt State University. Steve graduated with degrees in wildlife management and range conservation and was hired by the Bureau of Land Management in Burns, OR, where he worked as a range conservationist. The following year Steve transferred to the U.S. Fish & Wildlife Service where, during the next 11 years, he worked as a wildlife biologist for national wildlife refuges in Oregon, Washington, and Nevada. He was then promoted to refuge manager and worked six years at Laguna Atascosa National Wildlife Refuge. In the mid-90s, Steve held leadership positions in Arlington, VA, and Atlanta, GA. From 2002 – 2008, Steve served as the regional director for the California/Nevada Operations Office in Sacramento, overseeing wildlife refuges in California, Nevada, and southern Oregon. Following his retirement in 2008, he consulted on land, water, and wildlife issues. In 1994, Steve was selected by the National Audubon Society and the National Wildlife Refuge Association as the first Refuge Manager of the Year. In 2007 he earned the Distinguished Executive Award, the highest Presidential Rank Award given to career Senior Executive Service employees.