In Memoriam: Patricia Disney 1935 – 2012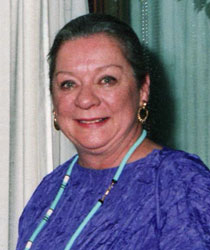 Former Peregrine Fund board member Patricia Disney, 77, died of Alzheimer's disease on 3 February 2012 in her Los Angeles home. She served on the board with her former husband, Roy E. Disney, from 1988 to 2008.
She was vice chairman of Shamrock Holdings, the investment company for the Roy Disney family. In addition to her interest in birds of prey, Patty was an advocate for higher education. She was a regent of St. Mary's College in Moraga, California, and a trustee of Occidental College in Los Angeles. She is survived by four children and 17 grandchildren.
media pending