Nearly 50 years ago, our founders were determined to save Peregrine Falcons from extinction. Their life's work is a legacy we all enjoy each time we glimpse one of these magnificent birds in the wild.
Planned giving—a legacy for generations to come
You, too, can give the gift of raptor conservation by including The Peregrine Fund in your estate plans. You will join a special group of donors who receive:
Permanent recognition at the World Center for Birds of Prey in Boise
Invitations to special events
Recognition in organizational media, including annual report and website (unless you wish to be anonymous)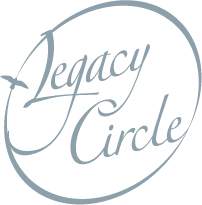 The Peregrine Fund's planned giving society
---
Your bequest, annuity, or other planned gift enables us to build a stable foundation that will survive far beyond our lifetimes.
Please let us know when you name The Peregrine Fund in your estate plan. Use this simple form to help with the process.
---
Questions? Contact us at legacycircle@peregrinefund.org or 406-388-7717.