Get extra credit on your Idaho tax return!
All gifts to The Peregrine Fund are tax deductible, but the State of Idaho goes a step further for those who contribute to our educational programs. The law allows your gift to the Velma Morrison Interpretive Center to qualify for an Idaho income tax credit equal to 50 percent of your contribution up to $1,000 for married couples filing jointly or $500 for single filers.
Here are some examples of how you could benefit from your tax-deductible contribution to The Peregrine Fund's Education Program: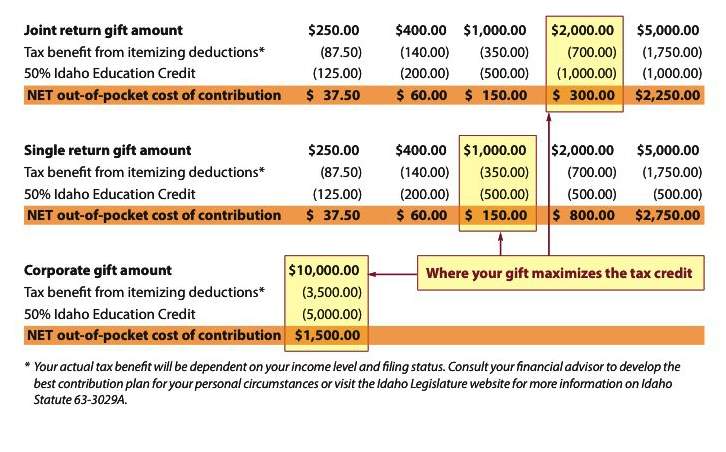 In order to qualify for this credit, simply write "VMIC-Education" on the "for" line on your check. If you are donating on-line, choose "education" from the drop-down menu under "Please use my gift to support..."
Visit the Idaho Legislature website for more information on Idaho Statute 63-3029A.