2020 Calendar: celebrate 50 years with us!
Receive one free when you join.
Ordering offline? Use this form.
| | |
| --- | --- |
| Scientific Name: | Gyps tenuirostris |
| Population Status: | Critically Endangered |
| Body Length: | 31 to 37 in (80 to 95 cm) |
| Wingspan: | 6 to 8.5 ft (190-260 cm) |
| Weight: | 9-16 lbs (4-7 kg) |
Conservation Projects
---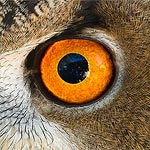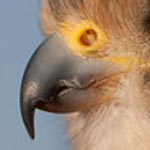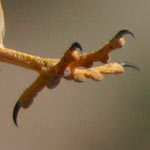 ---
Research Resources
Did you know?
Traditional Parsi and Tibetan sky burials directly involve vultures. In these rituals, the bodies are not buried. Rather, they are placed in an open area, where vutures consume them.
Once considered among the most abundant of the large birds of prey in the world, populations of Slender-billed Vultures on the Indian subcontinent dropped dramatically to less than 1% of their population in as few as 10 years.
According to scientists the decline of the Slender-billed, Oriental White-backed and Long-billed Vultures populations represents some of the "most rapid sustained declines in the total population size of a bird species ever documented."
The Slender-billed Vulture and the Indian Vulture were once considered to be just one species, known as the Long-billed Vulture. Today, they are recognized as separate species.
---
Photos needed! If you are a photographer and would be willing to donate photos of for use on this site, please email us.